PariPesa Online Casino and sportsbook india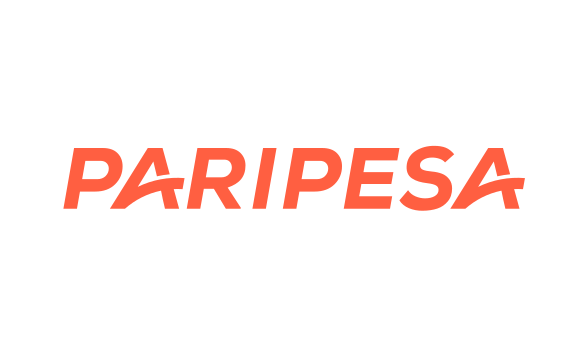 At the first glance, PariPesa looks like a sports betting platform but that's just one of the several aspects of this online casino and sportsbook. Overall, PariPesa offers one of the most comprehensive online gambling experiences in India offering online casino games, sports betting, and even poker!
In this in-depth review, the most important aspects such as the welcome bonuses, the selection of casino games, the sportsbook features, and more!

Keep reading to learn everything you need to know about PariPesa in India.
An extremely comprehensive sportsbook

Separate welcome bonus for online casino and sports betting
No customer support over the phone
License: e-gaming Curacao license

Accepts Indian Ruppe: Yes

Total number of games: 200+
Email: support-en@paripesa.com
VISA,
Mastercard,
NetBanking,
UPI
PariPesa is an international online casino and bookmaker, licensed and regulated by an e-gaming license in Curacao. It is featured-packed and comes with a ton of features for both new and seasoned casino lovers to enjoy.

The game selection at PariPesa is quite large considering it's primarily a sportsbook. Players can not only enjoy their favorite slots and card games, but can also enjoy live casino games with regional Hindi versions available in some cases too.

Additionally, PariPesa offers a state-of-the-art sportsbook that covers almost every sport you can think of and has no shortage of markets including live betting ones. We dig deeper into both the sportsbook and the online casino games below in this review but overall, we're nothing but impressed by what PariPesa has to offer to Indian players!
What we like about PariPesa:
There are several features at PariPesa that impressed us. However, if we have to list out the things that we like the most, it would look like the following:
Excellent Sportsbook


One of the most notable features at PariPesa is it's excellent sportsbook. Along with all the popular sports such as cricket and football, niche sports like hurling and figure skating also come with quite a lot of markets to bet on. Live betting is also supported really well, making it truly one of the most well-rounded platforms we've reviewed!



Huge number of online slots
Something that caught us by surprise while reviewing PariPesa was the sheer number of online slots that were available on the platform. The selection includes some of the finest slots created by top gaming studios in the world. If you're a fan of betting and online slots, PariPesa is simply the best option for you.


Support for Indian casino games like Teen Patti and Andar Bahar live


Lastly, we were also pleased to see support for local Indian casino games like Teen Patti and Andar Bahar. The live casino games definitely add a touch of India to the platform that makes it feel more like home for Indian players.
How we think PariPesa can improve:
There are some aspects, however, where we think PariPessa can improve. Here are our major notes:
More customer support channels needed
Currently, the only way to get access to PariPesa is by email. More customer support channels such as email or live chat would be appreciated.


The focus of the platform still seems to be the sportsbook


At the moment it seems like the major focus of the platform is still on the sportsbook. We think the online casino features are not as clearly highlighted as they should be. A lot of users visiting the site for the first time may not be aware of all the available features.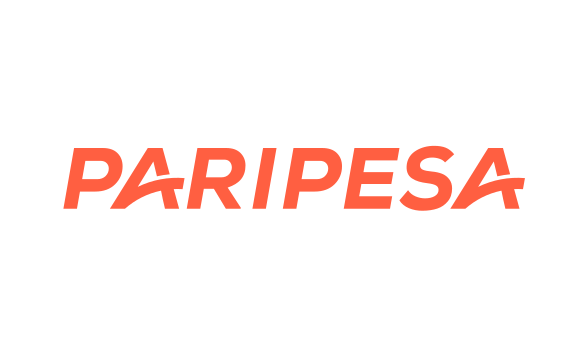 In general, we think PariPesa is a really strong online casino and sportsbook. While there are some complaints, the pros outweigh the cons by a huge margin.

Regardless if you like casino games or betting on your favorite teams, PariPesa can be a great option!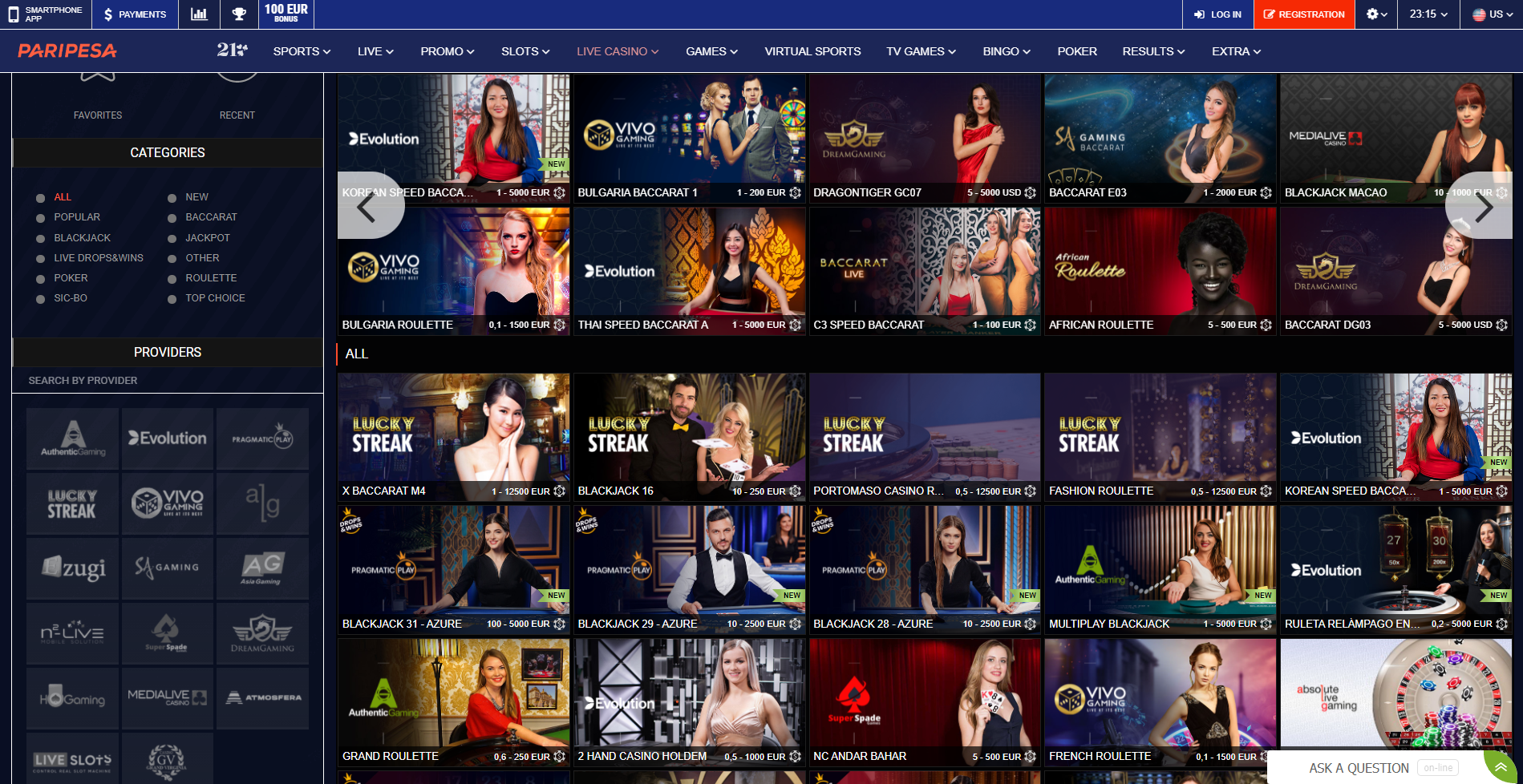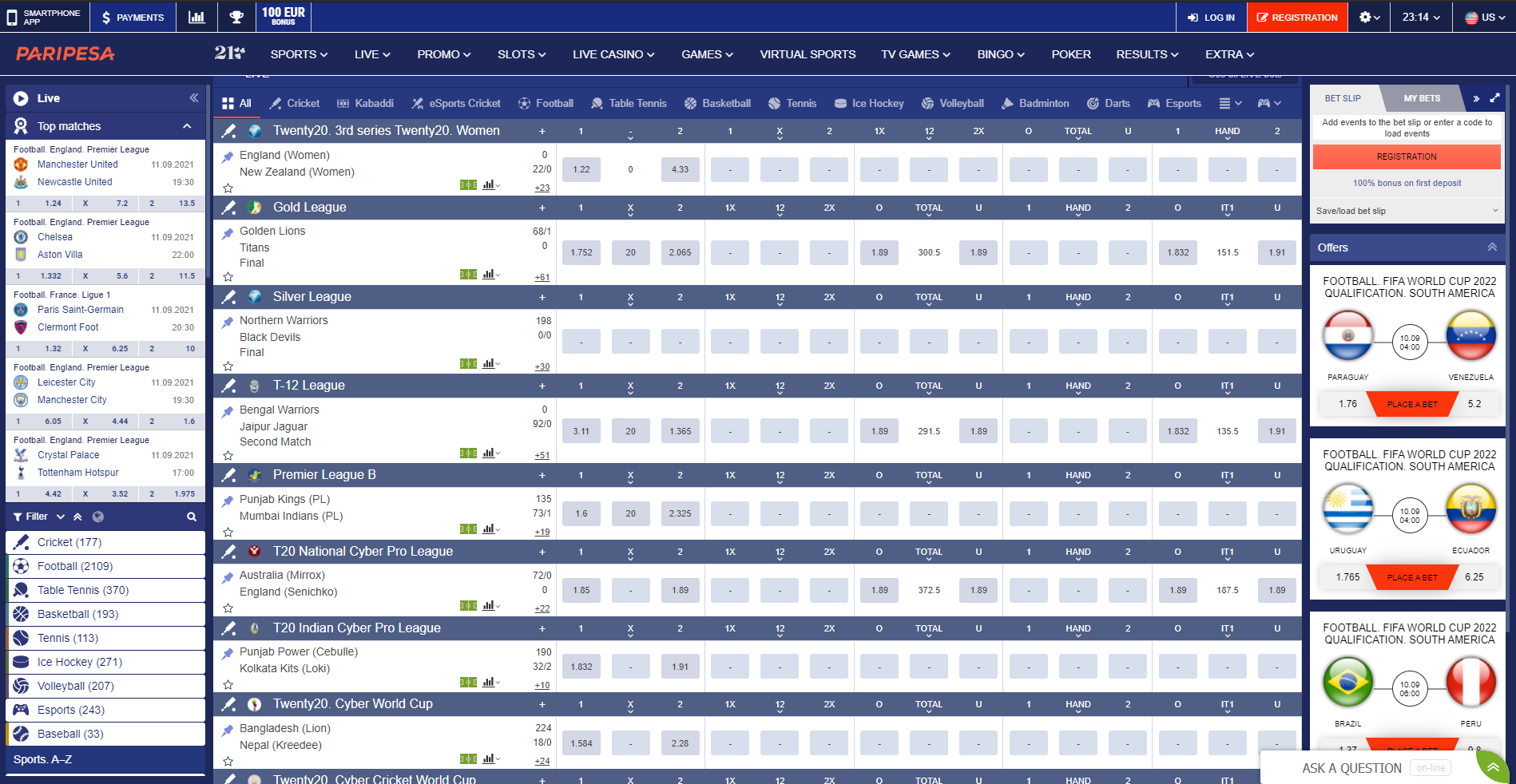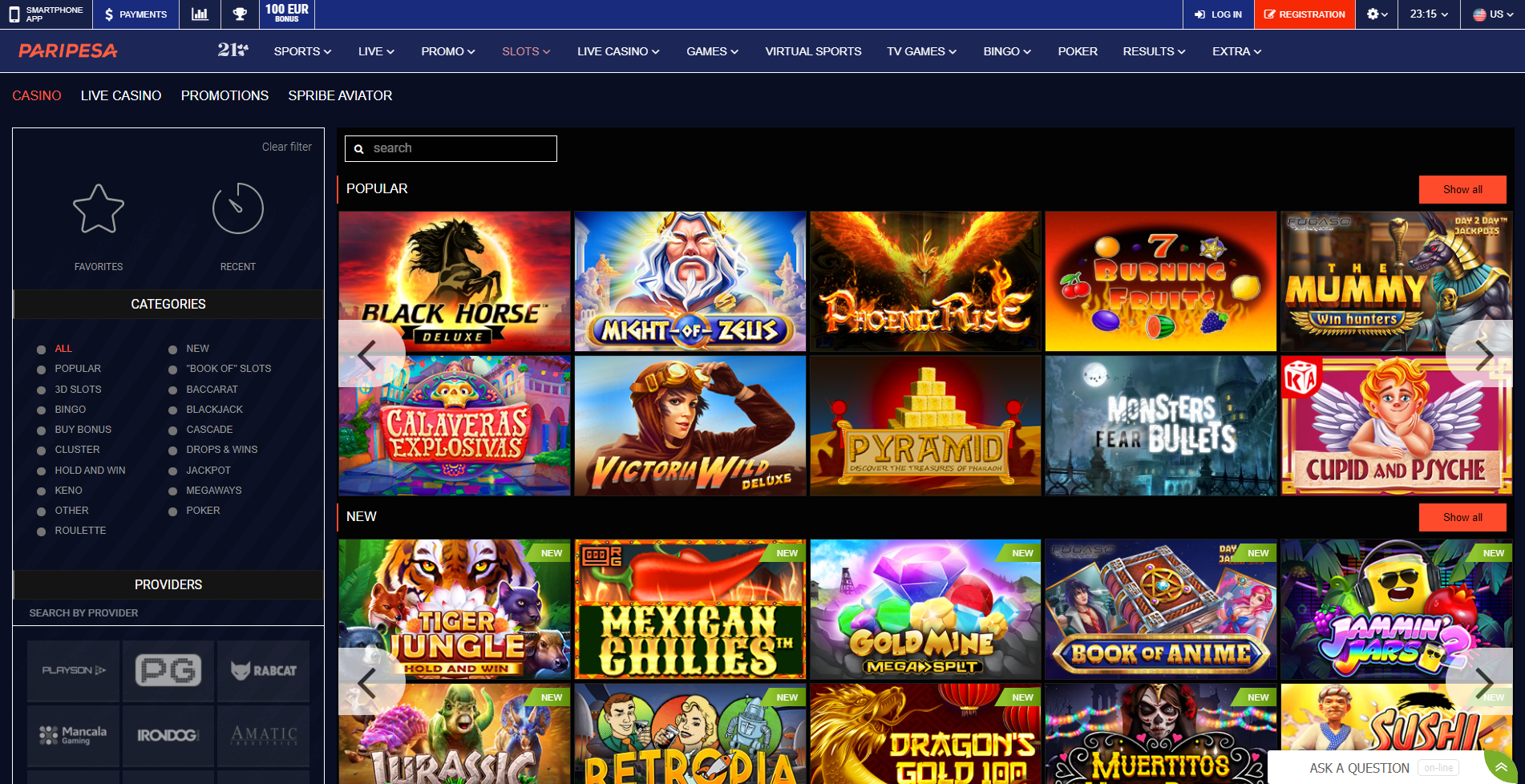 Frequently Asked Questions About PariPesa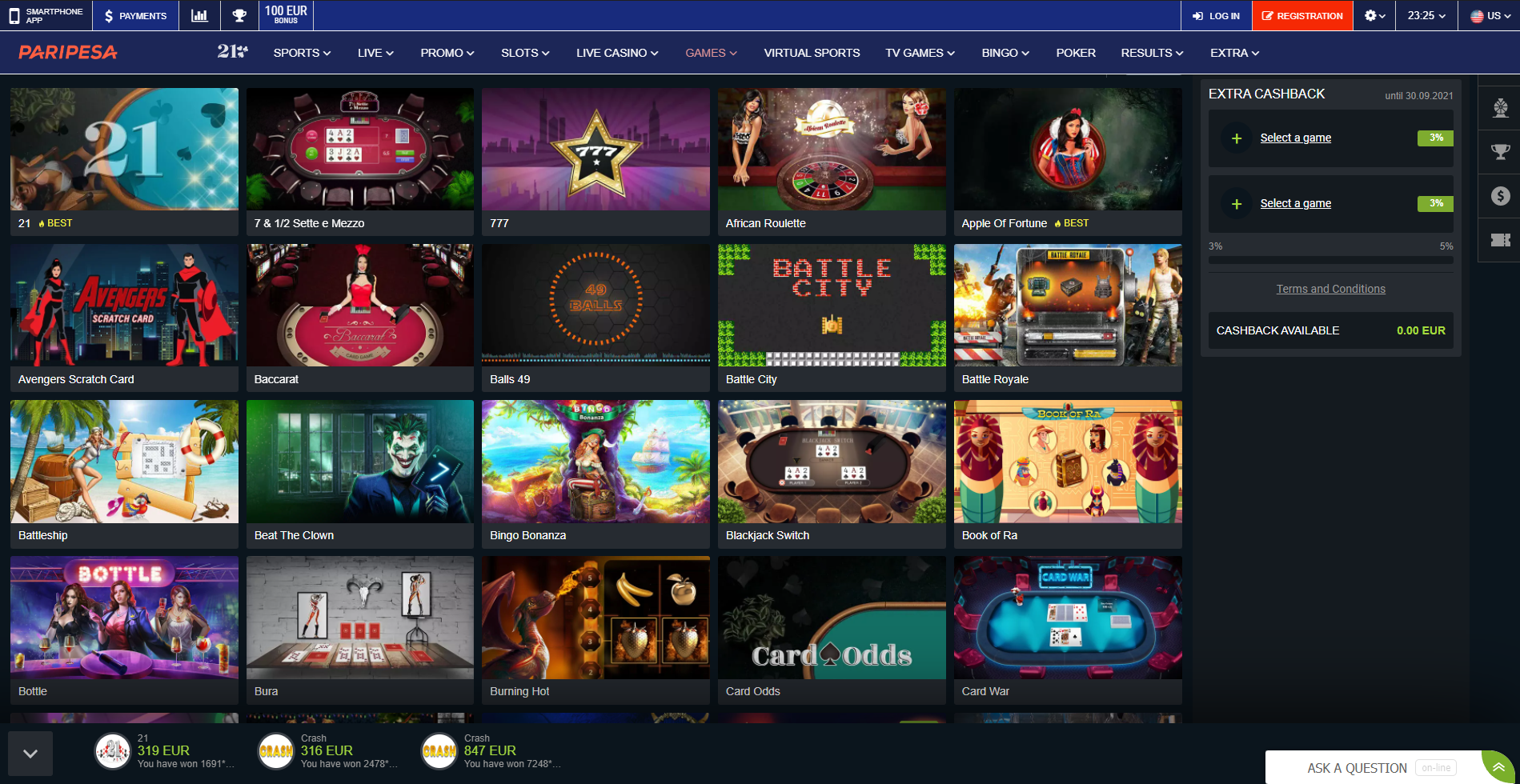 There's a lot PariPesa has to offer for online casino lovers too! From hundreds of online slots, live casino games, poker, and jackpot games - there's something for every type of player. The only major complaint we have when it comes to the online casino is the lack of RNG-based games like Blackjack and Roulette.
However, if we can get past a few things, it becomes incredibly easy to admire the game selection and quality of service provided by PariPesa. To make things even better, PariPesa also offers a unique welcome bonus only for casino lovers!
Selection of Casino Games
At PariPesa's online casino, the game selection provided covers many types of online casino games. While players can also play live versions of table games like Blackjack, Roulette, and Andar Bahar, the priority seems to be online slots at the moment.

One aspect of the game selection that we did not like was the way it was organized. It can be really hard to navigate through the menus and find particular games that you enjoy. However, when it comes to variety and options, the game selection at PariPesa will not let you down!

PariPesa's Game selection rating: 4,0/5,0
When it comes to Blackjack, PariPesa offers several live online casino games such as Blackjack Monaco, One Blackjack, and Lucky Street Blackjack. The games are provided by some of the top game studios worldwide such as Evolution Gaming so you can rest assured that the experience would be great for all players!
In terms of RNG-based games, there is only one decent Blackjack game at PariPesa called "Blackjack Switch". The RNG-based games can be found by visiting the "Games" category and then selecting "card games."
There's no shortage of Roulette games at PariPesa - both RNG-based and live casino games. The live casino games can be found in the live casino section and the RNG-based versions can be found under the "Games" category.

We noticed that the live casino games offered more variety than the RNG-based games. For example, it's possible to find both American and European versions of Roulette. However, the RNG-based games are based on fun themes like "Russian Roulette."
The slots selection at PariPesa is very impressive and filled with titles from notable studios like Microgaming, Betsoft, and Wazdan. Legendary slots like "The Book of Dead" can be found alongside newer and more niche slots like Crypto Gold.
It should be noted that PariPesa only allows you to play the slots after you've registered an account unlike some casinos like Royal Panda that allow you to play for free without the need to sign-up.
Jackpot games at PariPesa
The jackpot games at PariPesa are located in the slots section at PariPesa. To find all the jackpot games, users can navigate to the jackpot category under the slots category. Overall, there are quite a few decent jackpot games but the interface can make it a bit hard to find the best ones easily.

Some of the most popular jackpots at PariPesa include Aztec Gold Megaways, Imperial Wealth, and Stoned Joker. There are some branded jackpot games like The Mummy and Basic Instinct.
The live casino experience at PariPesa is exceptional. There are several categories of live casino games that one can play at the online casino including Blackjack, Roulette, and Andar Bahar.

PariPesa's live casino game selection also includes TV-show type games like Crazy Time, Monopoly, and Football Studio.

As mentioned previously, all the games listed on the live casino section are provided by top-of-the-line studios like Evolution Gaming. What we really liked about the live casino section is that regional games like Andar Bahar are also included in the lineup.
PariPesa's Live Casino Rating: 4.5/5
Even though PariPesa might not look like an online casino at first glance, it does offer a pretty great online casino experience too. We'll get to reviewing the sports betting part of the site below in this in-depth review, but our overall rating of PariPesa online casino is quite high.
PariPesa's Overall Online Casino Rating: 4,5/5,0
Sports Betting at PariPesa
Let's face it - the best part about PariPesa is it's brilliant sportsbook. Regardless of what sport you like betting on, the chances are that you'll find at least a few markets. At PariPesa, you can even bet on weather and political decisions so the possibilities are truly endless.
Another major aspect of the sportsbook is the live betting experience; there are plenty of in-play markets with several sports supported. You can even view the stats of the game in real time while betting. 
All that being said, let's dive in and take a deeper look at PariPesa's sportsbook.
PariPesa features an amazing sportsbook that is extremely well-designed. At the top window, users can see the latest live games on bet on and the best games across all sports below it. It is entirely possible to place a quick bet from the homepage itself since the bet builder is neatly slotted into the top right sidebar.

If you click on the individual matches, you're directed to its dedicated page with all the markets that are available for it. The site also allows you to customize the style odds are displayed in which means you can use both decimals and fractions when making bets.

The sports coverage is immense and you can find markets for almost every sport, and in some cases, events worldwide! What makes things even sweeter is that PariPesa offers a sizable bonus just for sports betting fans!
PariPesa offers a 100% matching bonus on your first deposit up to a limit of ₹8,000! The minimum amount of deposit required to become eligible for the bonus is ₹800.
The wagering requirement for the bonus is set at 5x. There are some additional requirements for the bonus bets to be counted towards the wagering requirement - the odds should be greater than 1.40 and it should be a multi-bet with three selections.

Overall, we feel the betting bonus offered is fair and has a wagering requirement on the lower side. If you're a fan of sports betting, you will definitely find the bonus useful as it provides extra leverage at very little downside.

Rating of PariPesa's Sport Bonus: 4,5/5
PariPesa offers an exceptional betting experience with its sportsbook. You can bet on all popular sports like football and cricket, on esports and virtual sports, and even on politics and weather! The wide-ranging options ensure that there's something interesting for all types of people.
For live games, users can see the live score and information about the game and the current odds for the live markets. There are also several daily offers on specific games which offer boosted odds.

Lastly, talking from a useability point of view, the sportsbook holds up very well. The design is very intuitive and allows users to make quick bets, especially when betting on live games.
Live Betting on PariPesa
If you like betting on live games, you would not be disappointed with what PariPesa has to offer. Live betting is a prominent feature of the sportsbook and is integral to the experience. For every live game, it is possible to find live markets with a dedicated page that feeds you the latest information from the game.

Odds of the live market are constantly updated to reflect the true odds of the game. Live betting is great if you like to place your bets based on how you feel at the moment. For some sports, PariPesa also offers live streaming video/audio but they are fairly limited at the moment.
Overall, we are very impressed with the live betting experience at PariPesa!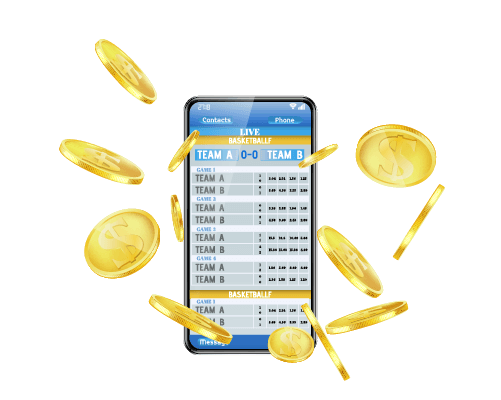 There are quite a lot of features to talk about when it comes to PariPesa's sportsbook. However, after taking a thorough look at it, we think the best features of PariPesa's sportsbook are the following:
Huge selection of sports and very interesting markets


PariPesa's sportsbook supports almost every sport worldwide and even though the range is really wide, every sport comes with specialized markets that experienced betters will definitely appreciate.

While all sportsbooks should cover as many sports as possible, it is clear that PariPesa is definitely a step-up when compared to its competitors like 10Cric.



Intuitive live betting
The sportsbook allows seamless betting on live matches. The live betting experience is embedded in the experience perfectly and allows punters to get right in the middle of the action!


Betting on politics, weather, and more!


Interestingly, PariPesa also offers markets for politics across the world and also allows punters to bet on the weather too! If you're looking for some unique betting markets for interesting bets, you can definitely find a lot of them located all over the sportsbook.
Summary of PariPesa's Sportsbook and Betting Experience
We can summarize PeriPesa's sportsbook and betting experience as being one of the best that we've come across so far! There's a lot of great features, the number of markets available is huge, and the betting welcome gives a massive one-up for new players just entering the online betting scene! If you're looking for a great online betting experience in India, PariPesa should be near the top of your list.

PariPesa's Sportsbook Rating: 5/5
PariPesa's app and mobile experience
ParPesa currently only supports an Android app which can be downloaded from this page after you've signed-up for the platform. To download the app, click on the top left smartphone icon. Since the app is not listed on Google Store, you need to download the .apk file and install it on your phone.

In case you have an iOS device, you can still access the platform using your mobile browser. The site is completely responsive and allows players to access all the sportsbook and online casino features from their smartphone!
App and mobile experience rating: 4,0/5,0


PariPesa's Payment Options and Processes
There are several payment options that you can use at PariPesa which are - debit/credit cards, net banking, UPI, and cryptocurrency.
Overall the payment options are perfectly-balanced and we expect most users to prefer using UPI since the transactions are fee-less and instant. However, the addition of cryptocurrencies like Bitcoin and Ethereum are definitely welcome.

Payment options and processes at PariPesa: 4,5/5,0

Customer service at PariPesa
Players can reach out to customer service at PariPesa via email or live chat. The email address to reach PariPesa's support is support-en@paripesa.com. The live chat option can be found on the bottom left corner of the platform.
In general, we found the customer service at PariPesa to be prompt and helpful. However, we were a bit concerned about the lack of support over the phone.
PariPesa's customer support rating: 3,5/5,0
From a broad point of view, PariPesa is an excellent online sportsbook and casino. It offers the best of both worlds by including an exceptional sportsbook and a great online casino in the same platform.

While there are some issues we would like to see addressed, we got a great impression of this international platform. However, we would also like to add the disclaimer that PariPesa's sports betting experience is slightly more well-rounded than its online casino experience.
Rating for PariPesa: 4,5/5,0