Online Lottery in India

With online lottery sites in India, you no longer need to leave your house to stand a chance to win cores!

Online casino games and sportsbooks might be the new trend in India but lotteries have always enjoyed more legitimacy in the country. Today, it's easier than ever to play international lotteries right from the comfort of your home.
Learn more about the best online lottery sites in India, how state lotteries work, and how to play huge international lotteries like Powerball and MegaMillions using your favorite device! To ensure you stay updated with the latest information and the best options, we update this page frequently to reflect all the latest changes in the industry!
Best Sites for Online Lottery in India
LotteryFeaturesBonusInfo

2

Syndicates & Bundles

VIP Program for
regular users

No commissions charged on winnings
Made for Indian Players

3

Syndicates & Bundles

VIP Program for
regular users

More than $100 million distributed in prizes since 2002
Wide range of payment methods

4

Sportsbook & Online
Casino

1 + 1 on Powerball
Tickets

Exclusive lottery games for Indians
Easily navigated website with support for Hindi
How do Online Lotteries Work?
Online lotto sites have been around for more than a decade. How they work is very simple -
The customer (you) places the order to buy lottery tickets on the lotto site. The lotteries available depend on the particular site but most of them offer the biggest online lotteries from all over the world.





With online lotto sites, you are no longer limited to your physical location for opportunities. Instead, you can take part in lottos held thousand of miles away from you too with equal ease.





After the order has been placed by the customer, the lotto site buys the ticket from the actual lottery and sends it to the customer electronically. If the customer wins the lottery, the lotto site facilitates the prize-claiming process too.
How to ensure a lotto site is legitimate
Even though all the lotto sites reviewed on this site are genuine, it is also true that there are a number of different sites out there which are scams. In case you're looking for some warning signs when it comes to lotto sites, here are a few:
Lack of a SSL certificate
As a general rule for websites, you should never share your financial data on a website that is not secured by a SSL certificate. Websites which are secured by SSL certificates are easily identified by most modern browsers as there will be a green lock icon right next to URL. SSL certificates are absolutely vital as they ensure that your financial data stays safe and encrypted.


Lack of good reviews
If the lotto website does not have any good reviews or testimonials, there is a pretty good chance that it might be a scam. Simillarly, websites with bad reviews might not be completely scams but they are also pretty risky when it comes to using them.


Non-existent customer service
Lastly, one of the biggest warning signs when it comes to lotto sites is the lack of high-quality customer support. Every legit lotto website makes it a priority that their customers get the best experience. If the lotto site does not have a customer support number, email, or ticket system, the chances are pretty high that it just might be a scam.
Beware of sites selling state lottery tickets in India

As of date, regulated state lotteries in India do not permit online ticket sales. However there are several websites that claim to be selling state lottery tickets. However, these sites are often scams. Before depositing money into any lotto site, it is extremely important to ensure that the site is regulated and has a valid license.
Rules for playing online lotteries
Every online lotto site has terms and conditions but there are some general rules that apply for online lotteries, regardless of where you are. While it is highly recommended to read the terms and conditions of any online lotto site you use, here are some general rules that you should keep in mind while using these services:
You should be of the legal age to gamble in your local judistiction. In most parts of the world, the legal age is 18 but it might vary in other areas.
Participating in lotteries should be allowed by the local laws where you live.
The lottery you're participating in should not be have been blacklisted or banned in your area.
You'll need to submit some sort of documentation when you're creating an account.
You're still liable for paying taxes on the winnings.
Legality of Lotto Sites in India

The legality of lotteries in India is decided by the state government and not the central government.
Out of the 29 states in the country, 13 of them have regulated legal lotteries run by the government. These states include Arunachal Pradesh, Assam, Goa, Kerala, Madhya Pradesh, Maharashtra, Manipur, Meghalaya, Mizoram, Nagaland, Punjab, Sikkim, and West Bengal. In these states, it is legal to buy lottery tickets and participate in lotteries created by the government.
Fortunately, even in the states where lotteries are illegal, it is still possible to use online lotto sites as these sites do not fall under any legal jurisdiction which makes using lotto sites fully legal to play on.
Naturally, since the income from lotteries is not illegal, winners are still liable to pay taxes on their winnings and comply with India's anti-money-laundering regulations.
State Lotteries in India
The first national lottery in India was established in 1967. The Government of Kerala launched it, and the program was called Kerala State Lotteries.
Over the next few decades, other states started taking note of the lottery's success in Kerala and created regulated lotteries in their states too.
In India, 13 out of the 29 states have regulated lotteries. However, to be eligible to buy tickets, a player must be:
Over 18 years old

A citizen of that specific state
Here are some of the best national lottery games in India: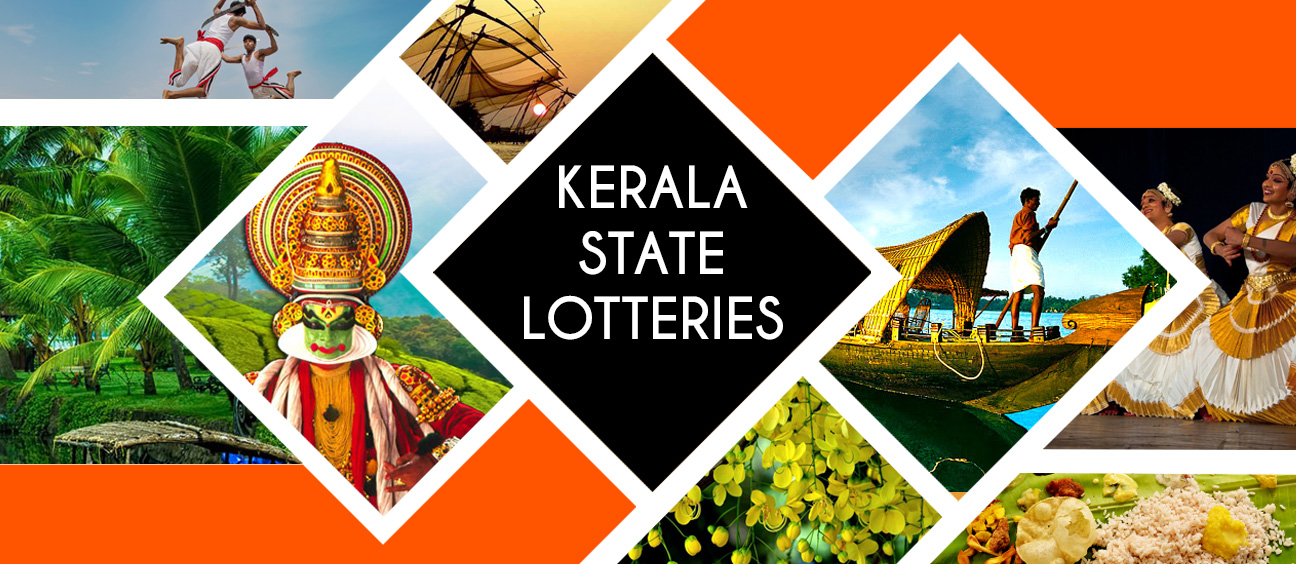 Kerala State Lotteries
The Kerala State Lottery is the oldest state-sponsored lottery in India. Established in 1967, the Kerala State Lottery was created by the state government to drive additional tax revenue in the state.

Initially, the Kerala State Lotteries department started with only one lottery, but over the years has expanded to provide seven weekly lotteries (Pratheeksha, Dhanasree, Win-Win, Akshaya, Bhagyanidhi, Karunya, and Pournami) and six more bumper lotteries too.

Running Since: 1967
Operator: Government of Kerala

Number of Lotteries: 7 Weekly and 6 Bumper
Average Ticket Cost: ₹40 - ₹50
Weekly Lottery First Prize: ₹70,00,000 to ₹80,00,000
Bumper Lottery First Prize: ₹2,00,00,000 to ₹8,00,00,000
Weekly Lottery Draws: Every day at 3:00 PM
Bumper Lottery Draws: January, March, May, July, September, November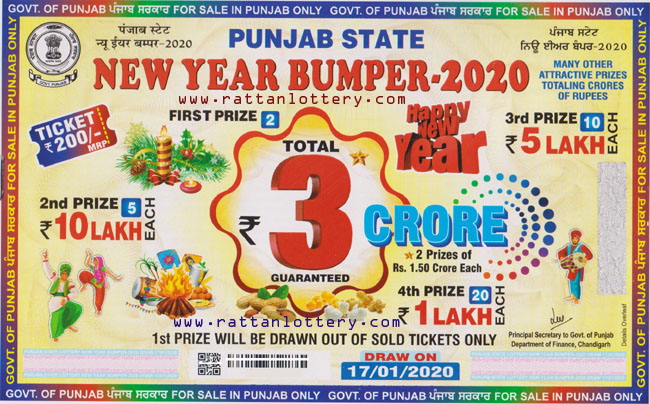 Punjab State Lotteries
The Punjab State Lotteries was established in 1968, shortly after the Kerala State Lotteries. Punjab State Lotteries conduct several different lotteries. Along with running a monthly lottery draw, Punjab State Lotteries also runs bumper draws on state holidays like Rakhi, Sawan, Holi, New Year, and more.

Running Since: 1968
Operator: Government of Punjab

Number of Lotteries: 1 Monthly and 6 Bumper
Average Ticket Cost: ₹250
Monthly Lottery First Prize: ₹11,00,000
Bumper Lottery First Prize: ₹1,50,00,000
Monthly Lottery Draws: Once every month
Bumper Lottery Draws: January, March, May, July, September, November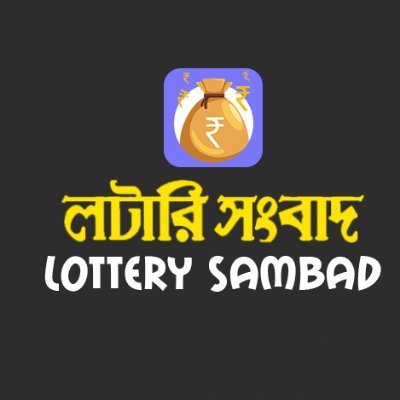 Lottery Sambad
Lottery Sambad is a Bengali daily lottery newspaper published in Siliguri and distributed mostly in the state of West Bengal and adjoining areas.

The lottery newspaper features different state lotteries in the region, such as Sikkim State Lottery, Nagaland State Lottery, West Bengal State Lottery, and Mizoram Lottery. The newspaper combines all the lotteries from these neighboring states.

The newspaper can also be found online, making it convenient to check the results of multiple state lotteries at the same place.

Restrictions on state lotteries in India
As you might have noticed, there are many different state lotteries available in India. However, most of these lotteries require you to be a citizen of the state to buy a lottery ticket.
The Lotteries (Regulation) Act, 1998 is the main legislation that regulates lotteries on a central level and also empowers states to prohibit or permit lotteries based on the law. If you win a state lottery and you're not a citizen of that particular state, you will not be able to claim the prize if you're not a citizen of the state.
Instead of relying on national lotteries, Indians residing in any state can also participate in international lotteries around the world via lotto sites.
Playing Indian State Lotteries Online
Most Indian state lotteries do not allow you to buy tickets online. In 2005, the Kerala State Government banned all online and computerized lotteries and only physical ticket sales are permitted today. Similarly, the Government of West Bengal has also banned online ticket sales for their lotteries.
Punjab State Lotteries also does not permit online ticket sales as of date. However, it is very likely that the government will introduce it later.
While there are a few sites that claim to offer online ticket sales for state lotteries, they are not licensed and have a very high chance of being scams. Since the state lotteries are controlled by the government, it is highly advised to buy state lottery tickets from only authorized sellers.
To be protected against scams and frauds, it is a good idea to check for the licenses and regulations that the lotto site follows.
All the lotto sites featured on this page are regulated and licensed to operate internationally. Since they do not sell Indian state lottery tickets, they do not fall under the laws that are set only for state lotteries in India, such as the ban on online ticket sales.
Best international lotteries to play in India
Fortunately, thanks to the internet, you are no longer limited to your state's lottery. You can participate in lotteries around the world and stand a chance to win millions of dollars!
Here are some of the popular international lotteries you can play using the lotto sites featured on this site.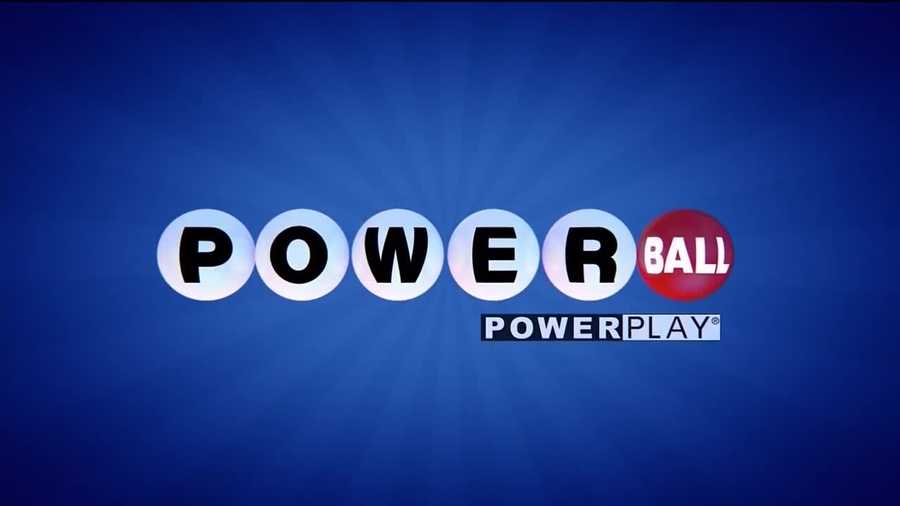 Powerball
US-based Powerball is one of the most popular lotteries in the world. It is also known for having the biggest jackpot globally, with the record set at 1.586 billion dollars! The jackpot keeps getting bigger over time if it remains unclaimed.
The Powerball draws take place every Wednesday and Saturday evening. For Indian players, the draw is held every Thursday and Sunday morning due to the time difference.
With tickets costing just $2 to $3, the Powerball offers you the chance to win more than a billion dollars!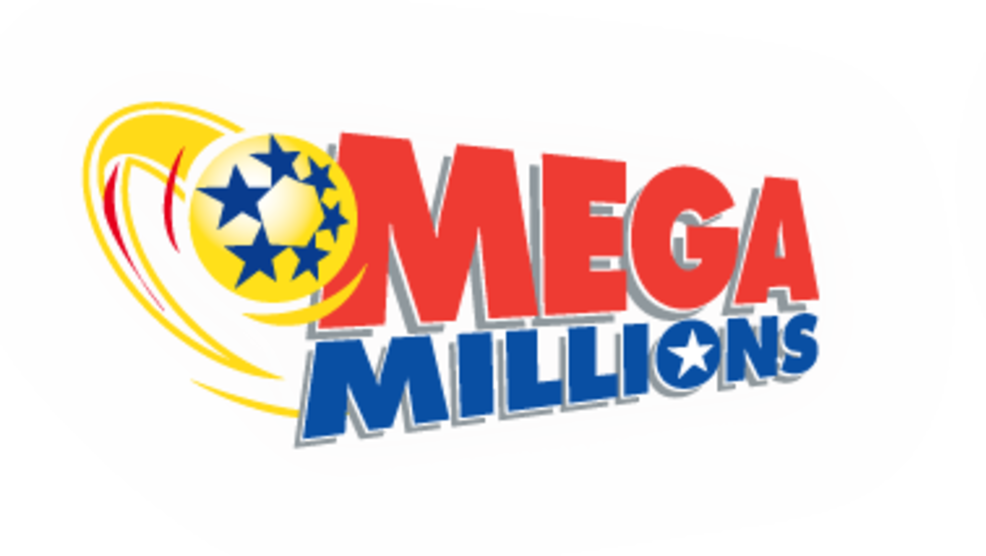 Mega Millions
Mega Millions initially started as a lottery game called "The Big Game." Initially, it was limited to only a few states in the US but currently covers almost every state. Mega Millions is the second biggest lottery game in the country, ranked only after Powerball.
The record for the biggest jackpot in Mega Millions is set at a whopping 1.537 billion dollars! The lottery game conducts draws every Tuesday and Friday evenings in American Eastern Time. The tickets for Mega Million cost in the range of $2 to $3 depending on the type you're playing.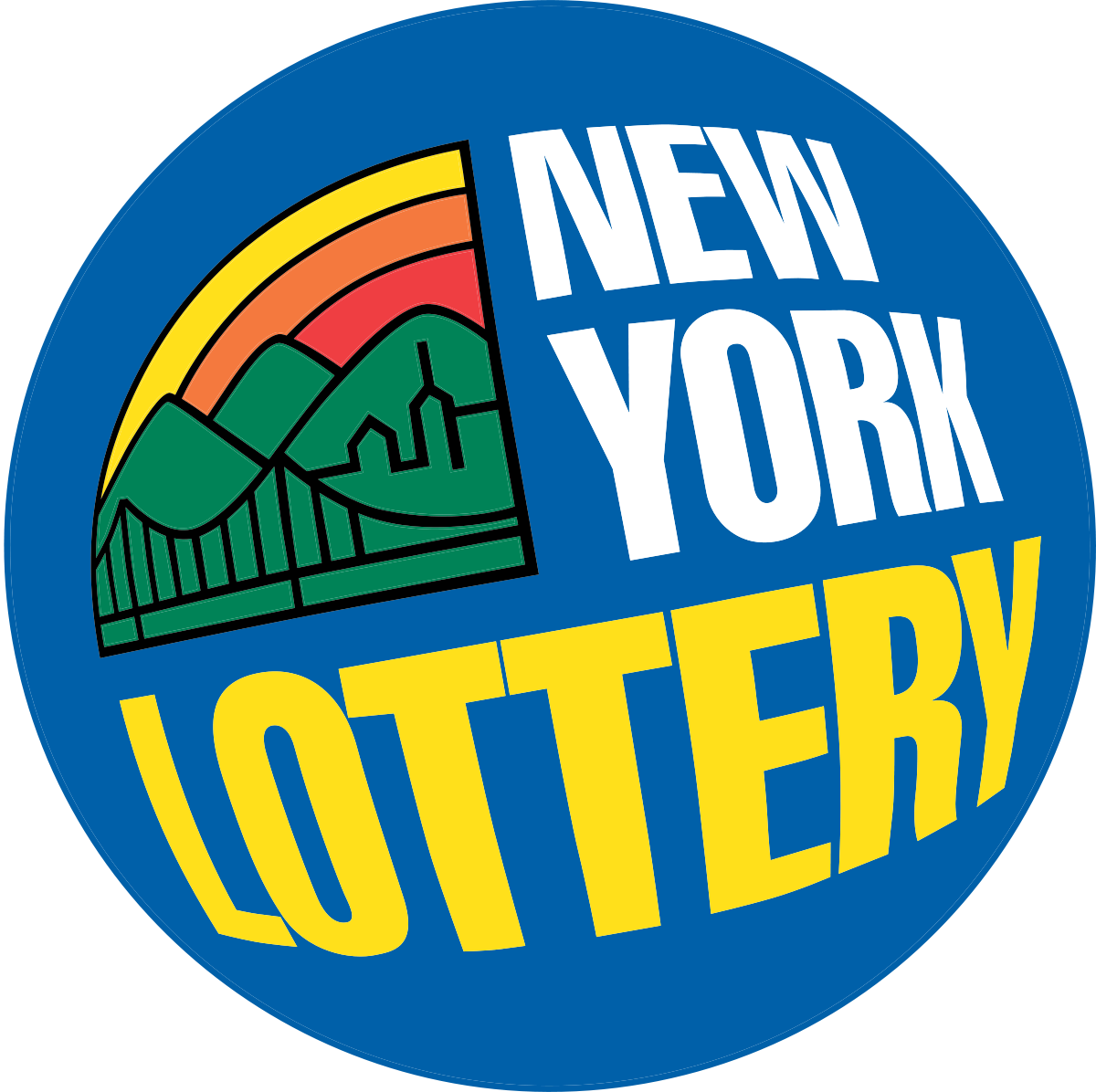 New York Lotto
The New York Lotto is the lotto game of the New York Lottery. The lotto results are drawn every Wednesday and Saturday with tickets costing $1 per two games. However, the lotto's jackpots fixed to 40% of the sales value, which is very low compared to bigger lottery games like Mega Millions and the Powerball.
Over a few decades, since it launched in 1978, the New York Lotto has seen declining sales due to the relatively low jackpot prize and better options being readily available.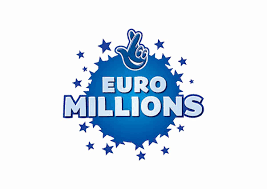 EuroMillions
The EuroMillions is a lottery that spans not only multiple cities but multiple countries! The transnational lottery operates in various European countries, including the UK, France, Spain, Austria, Belgium, Ireland, Portugal, Luxembourg, and Switzerland.

EuroMillions drawings are held every Tuesday and Friday night in Paris. The tickets for the lottery can cost anywhere from €2.50 to €3.50. The record for the largest EuroMillions jackpot to date is set at €190,000,000.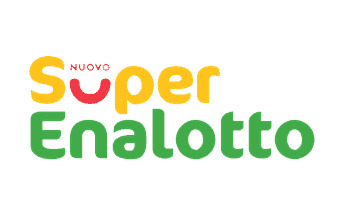 SuperEnalotto
SuperEnalotto is a lottery game held in Italy since 1997. SuperEnalotto is known for providing one of the highest jackpots in any lottery game worldwide, with a record jackpot set at $248 million.

The drawings for the SuperEnalotto are held every Tuesday, Thursday, and Saturday evening in Italy. Do note that while the jackpot provided by SuperEnalotto is high, the odds of winning the jackpot is one of the lowest in the world.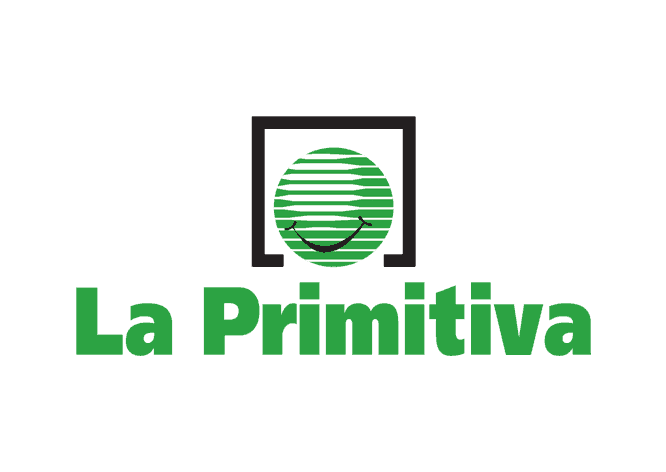 El Gordo de la Primitiva La Primitiva
El Gordo de la Primitiva, also commonly referred to as simply El Gordo, is a state lottery in Spain. The minimum jackpot is guaranteed to be set at 5 million euros. The drawings are held every Sunday afternoon in Spain.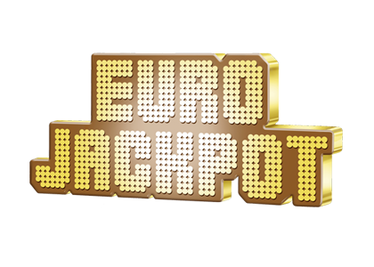 EuroJackpot
Just like EuroMillions, the EuroJackpot is a transnational lottery based in Europe. The participating countries in the EuroJackpot include Denmark, Finland, Germany, Sweden, Poland, Spain, Norway, Hungary, Italy, the Netherlands, Slovenia, Slovakia, and a few other European nations.
The jackpot starts at 10 million euros and, depending on circumstances, can be extended to 90 million euros. The tickets for EuroJackpot cost 2 euros per line, and the draw takes place every Friday night in Helsinki.
Why play on lotto sites in India?
Even though winning the lottery is mostly about luck, several things can improve your returns and chances of winning. Online lotto sites make it easier and more convenient to play the lotto more smartly.

Here are some reasons why you should play on lotto sites in India:
You're no longer limited to geographical restrictions.


As mentioned earlier on this page, most state lotteries in India have restrictions, such as being open to only its citizens. If you want to participate in more significant lotteries, you would previously have no other option but not anymore!





With online lotto sites, you get access to some of the biggest lotteries worldwide. Instead of winning a few lakhs, you could win millions and participate in some of the biggest lotteries in the world from the comfort of your own home!



Syndicates, batch purchases, and other smart features


Unless you're extremely lucky, the chance of you winning the lottery on a single ticket is pretty slim. Due to the way lotteries are structured, the odds of winning with a single ticket are naturally very low. However, you can simply increase your odds of winning by buying multiple tickets.



Top online lotto sites offer features like syndicates and batch purchases that let you buy a ton of tickets at the same time so you can increase your odds of winning big.


Convenience


Lastly, online lotto sites make it super convenient to buy lottery tickets online. You just have to click on a few buttons on the website, and the lottery ticket is purchased for you and added to your account by the site. You no longer have to go to physical stores or stand in annoyingly long lines to buy tickets anymore!
Frequently Asked Questions About Online Lotteries