Teen Patti Online
Teen Patti is not only just a casino card game but is almost a part of the Indian culture itself. In this guide, you can find everything you need to know about Teen Patti and the best sites to play the game for real money in India.
Sharing many similarities with Poker, Teen Patti is one of the most commonly played games by millions of people in India during Diwali. Keep reading to find out more about the game and the options you have when it comes to playing Teen Patti online in India!
Best Sites for Online Teen Patti in India
CasinoFree SpinsBonusInfo

1

-

Total up to

₹70,000

Lots of classic Indian games like Teen Patti
Awesome welcome bonus
One of the best sportsbooks in the market

2

-

100% up to

₹1,00,000

10% Cashback
High welcome bonus
Exclusive games like Dancing in Rio and Gold Lab

4

-

100% up to

₹10,000

Created by gaming enthusiasts
Supports Indian games like Teen Patti, Andar Bahar, and more
Rewarding loyalty program
Teen Patti history
Teen Patti is a legendary Indian casino card game. If you're a desi gambler, you must have come across Teen Patti at some point in your life. For most Indians, Teen Patti can actually be the first game that gets them hooked to casinos and card games as it is often played in social settings during Diwali and other festivals.
A lot of the major online casinos in India provide some variants of the game with some of them also offering live versions of the game too where you can play against real players with a professional dealer conducting the betting rounds via live streaming video.
How is Teen Patti played?
Teen Patti is based on poker and its rules are quite similar to the game. Some online casinos even refer to Teen Patti as "Three-Card Poker" due to the similarities between the two games.
The most common variant of the game is played with a 52-card deck without the jokers. All the players on the table are given three cards from the deck and an ante (also known as boot) is collected from every player before the betting starts. The ante or the boot is half the amount of the standard bet amount which is also known as chaal.
The ante amount collected from the players is added to the pot. The betting rounds start after that and the pot keeps growing until someone wins the hand by having the highest-ranking hand at showdown or being the last remaining player in the hand. The pot is then collected by the winner of that hand.
Blind Player / Seen Player - During the betting rounds of the game, you can be a "blind player" or a "seen player". A blind player is one that doesn't look at his or her cards during the hand and a seen player is one that looks at their cards. The betting rules are slightly different for blind players and seen players.
In order to understand the game better, let's go through how a hand is played in Teen Patti:
Suppose players A, B, and C are playing a hand. The dealer collects the ante of 100 chips (the stake / chaal is 200 chips in this case) from the three players and deals them three cards each.
All the players have the option of either becoming a seen player by looking at their cards or being a blind player by refusing to look at their cards. In this example, let's say A is a "blind player" and B and C are "seen players".
The betting starts with A who has to put in a bet amount that is equal to the chaal / stake to start the betting. Now the betting goes to B who has the option of either betting an amount equal to the previous bet or double but not less than the previous bet. Let's say B puts an amount that is double the previous bet and the betting goes to C.
Here is where it gets interesting - since B is a "seen player", the minimum bet that C has to make is half the bet that B made and not the entire bet.
In Teen Patti, when you're betting after a "blind player", the minimum bet for you is equal to the bet made by the "blind player" but if you're playing after a "seen player", the minimum bet you're required to make is only half the bet amount made by the "seen player". So in this case, C has to make a bet that is at least half the bet made by B.
The betting rounds will continue until either two of the three players fold (also known as pack in Teen Patti) or if only two players remain in the hand, and one of them wants a "show" instead of making a bet.
In that case, both the players will have to show their hands and the better hand wins. In the case only one player remains in the hand, there is no need for that player to show his or her cards and they win the pot automatically.
It is a good idea to try out a few hands using casino bonuses to get a hang of the game before playing it with real money. This way you have the chance to familiarize yourself with the rules of the game so you can win big when you play with real money.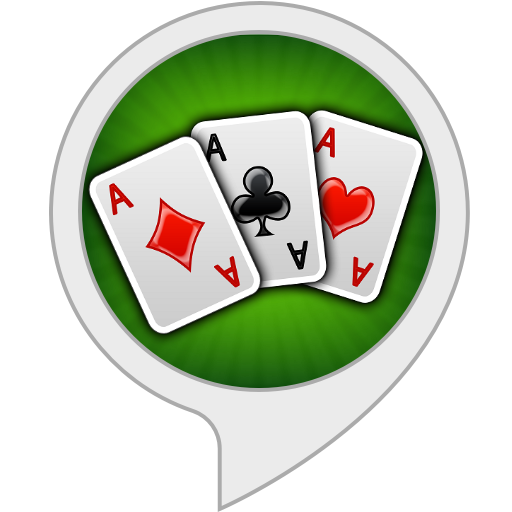 Teen Patti card values
In Teen Patti, the hand rankings are pre-determined just like Poker. If you're familiar with Poker, you should be able to understand the hand rankings pretty easily. Here's a table of the hand rankings used in Teen Patti with the highest-ranking hands being listed at the top:
Trio / Trail
Three cards of the same rank. For example, A-A-A or 9-9-9. A trio of higher rankings cards is better than a trio of lower-ranking cards. For example, K-K-K is better than 6-6-6.
Straight Flush / Pure Sequence
A straight flush or a pure sequence is three cards that are consecutive and have the same suit. For example - 7-8-9 all hearts or J-Q-K all spades.
Straight / Normal Sequence
A straight or normal sequence is three cards that are consecutive like 5-6-7 or 9-T-J.
Flush / Colour
A flush or Colour is a hand with three cards of the same suit. For example, 5-8-2 all spades and 6-K-T all hearts.
Pair
A Pair is a hand with two cards of the same rank. For example, 5-2-2 and 9-9-9.
High Card
A high card is the lowest hand when you don't have anything else.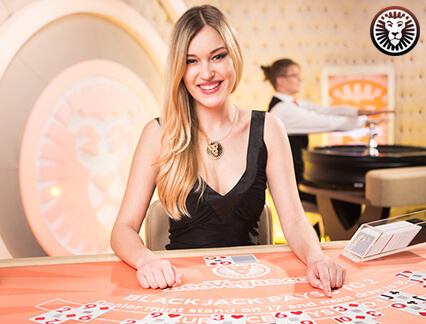 Live Teen Patti - What is Teen Patti?
Other than playing Teen Patti online, you can also play Teen Patti live on many online casinos in India that offer live variants of the game in the live casino section. Live Teen Patti games are usually conducted by professionally trained dealers streaming via live video and you can also talk to other players via live chat options.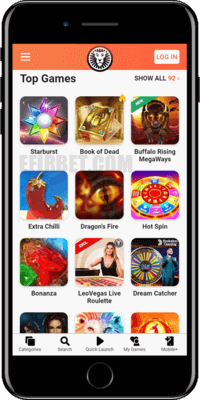 Mobile Teen Patti
Most of the online casinos in India allow players to play Teen Patti on your smartphone using their dedicated mobile app or a mobile website. With Mobile Teen Patti, you can experience the fun of winning big whenever you want, regardless of where you are!
Teen Patti bonus
Playing Teen Patti using welcome bonuses provided by online casinos is a great way to learn the game. The best casino website in India with the best bonus offers for Teen Patti is LeoVegas.
Summary
Teen Patti is one of the most well-known Indian casino card games and with online casinos in India, you can enjoy playing the game at any time wherever you are. Click on the button below to find the best casino sites in India to play Teen Patti!