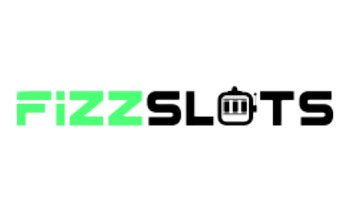 FizzSlots is a new online casino in India that aims to offer a "no-nonsense" approach to its players. The game library is easy and quick to browse through and the theme is elegant but not overbearing. However, looking deeper, there are several things to be excited about like the welcome bonus of up to ₹50,000 and the massive game selection.
In this in-depth review, we look at what FizzSlots has to offer and why Indians should consider playing on this new online casino.
Unlike gigantic brands like Genesis, FizzSlots is a small but efficient online casino. It is regulated by an i-gaming license from Curacao and complies with all the local laws with its Indian site.

On FizzSlots, players have access to a wide range of games including card games like Blackjack, casino games like Roulette, tons of slots, live casino games, and more. Interestingly, FizzSlots also offers Lottery games which are rarely seen in other online casinos.
FizzSlots shines again when it comes to gaming experience. The website is really fast and smooth, the games work perfectly (and come with a free demo mode), and everything just works well together.
However, there are also some drawbacks to FizzSlots. For example, the quality of customer support isn't exactly up to the mark. Yet if you can look past the minor inconveniences, FizzSlots is a perfect online casino for someone who likes simple but effective things.
FizzSlots boasts of several impressive features but here are the ones that we think really stand out:
Massive game library


One of the major attractions at FizzSlots is its massive game library. While there are plenty of online slots to keep you busy for months, other categories such as card games, live casino games, and classic casino games are also adequately represented. FizzSlots works with almost every major leading game studio worldwide which has resulted in one of the most comprehensive game libraries we've seen so far.



Smooth website with some quirky features
Another aspect that highly impressed us was how quick and smooth the website and playing experience was. The interface is streamlined but includes some interesting and quirky features too like a slot on the homepage which you can spin to find random games.


Demo mode for majority of supported games


Lastly, we really liked that most of the games in the library supported demo mode, even for visitors who have not signed-up yet. The demo mode allows you to experience several types of games for free before you make a commitment to FizzSlots.
There are some aspects of FizzSlots that we think can use some improvement. Some of those aspects are the following:

Low quality of customer support


Another area where we think FizzSlots can use some improvement is customer support. Currently players can only access customer support by email and messages. There is no support available over the phone or live chat. However, we think this would be quickly solved over time as the casino grows bigger.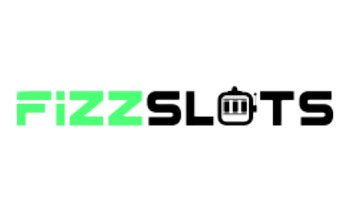 Who is FizzSlots Suitable for?
FizzSlots is a great online casino for all types of players. However, we feel that you will particularly like this online casino if:
You want to get access to as many games as possible.

You prefer a minimal style website.

You are not looking for a live casino bonus.
Overall, it would be hard to get disappointed with FizzSlots' experience for most players. We would highly recommend it to anyone looking to get started with online casino games too!
Frequently Asked Questions About FizzSlots
Game Providers That FizzSlots Works With
FizzSlots works with almost every major game studio out there including the likes of the following studios:
1x2 Gaming

Elk Studios

Blueprint Gaming

BetSoft

NetEnt

Red Tiger studios
FizzSlots is a brand new online casino with a lot to offer. In terms of game selection, it is absolutely fantastic and covers every category very well (even though Indian casino games are not very prominently featured in the library).

When compared to traditional gigantic online casinos, FizzSlots is fast and agile. It focuses on offering a true gaming experience to its customers without using flashy graphics or elaborate promises. The website is really well-made and all parts of it work together really well.

To make things better, the welcome bonus for new players is quite decent too! You can be a new player looking for their first online casino or an experienced veteran looking for a fast and reliable online casino, FizzSlots should be good enough for you!
Selection of Casino Games
FizzSlots offers an extensive game selection and covers all major categories of casino games. There are many variations of popular casino games like Blackjack and Roulette, and some Indian games like Andar Bahar and Teen Patti are also included in the game selection.
The game library is easy to navigate through and all the game categories are listed on the right side. Players can also use the "Spin your Game" feature to find new random games or try out the daily recommendations by FizzSlots.
Overall, the game selection available is great with online slots as the biggest category in the library.
FizzSlots' Game selection rating: 5,0/5,0

Blackjack games can be found in the "card games" category. There's a decent mix of RNG-based games and live casino versions of Blackjack but the live casino games outnumber the RNG-based games by a big margin. Additionally, some unique Blackjack games like European Blackjack, Single Deck Blackjack, and Super 7 Blackjack are also available.
Just like Blackjack, there's no shortage of Roulette games on FizzSlots as well. There's plenty of live casino versions and RNG-based versions of the game available too. However, when compared to Blackjack, there are more options available for RNG-based Roulette games. Additionally, there are also interesting variations of the game such as European Roulette, Dynamic Paytable Roulette, and Fashion Roulette.
The slots category contains the largest number of games in FizzSlots' game library. There are countless slots covering all genres and styles. Some of the most popular slots like Mega Moolah, Book of Dead, Sweet Bonanza can be easily spotted but there's also no shortage of branded slots or the latest releases.
Jackpot games at FizzSlots
The jackpot games at FizzSlots can be found under the "Slot games" category in the game library. The lack of a dedicated Jackpot games section is a minor inconvenience but players can search for their favorite jackpot games like Mega Moolah easily with the search functionality built into the game library.
Live casino games make up a substantial portion of the game library at FizzSlots. All popular casino games like Blackjack and Roulette are covered by several high-quality live casino games in the library. Additionally, you can also play live versions of Indian casino games like Andar Bahar too!
FizzSlots' app and mobile experience
At the time of writing this review, FizzShorts does not offer a dedicated mobile app. However, players can still access the website with their mobile browser and it works flawlessly on a smartphone too. It is still within the realm of possibility for FizzSlots to release an official app in the future.
App and mobile experience rating: 4,5/5,0


FizzSlots Payment Options and Processes
FizzSlots accepts payments in India via three channels - bank transfers, debit/credit cards, and UPI apps like PayTM and Mobikwik. While there are limited payment options, the process is very streamlined and transactions are free and quick for UPI payments.

Payment options and processes rating for FizzSlots: 4,5/5,0
Customer service at FizzSlots
FizzSlots currently offers customer service only over email and messages. Players can reach out to the customer support team at support@fizzslots.com. However, the lack of support over email and phone is a bit disappointing. However, over time, it is quite possible that FizzSlots will open up new lines for customer support.
FizzSlots' customer support rating: 4,5/5,0
Overall, FizzSlots is a great new online casino that offers a great experience for all types of players. The great welcome bonus and the massive game library that comes along with it are some of the few great incentives new players can expect. We would highly recommend FizzSlots to any casino player in India.
Rating for FizzSlots: 5,0/5,0