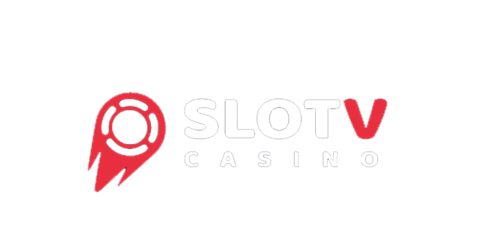 100% up to ₹40,000!
+ up to 50 Free Spins!
With one of the best-looking websites, a very interesting theme, high consideration for the local audience, and great promotions, SlotV could very well be the next big online casino in India.
But how does it compare against the current giants in the industry like RoyalPanda? In this in-depth review, we look at SlotV with a critical eye and try to rate its most essential features. Keep reading to learn more about the welcome bonuses, the game selection offered, the payment methods accepted, and much more!
From the moment you visit the website, SlotV seems to have a different approach and style than other online casinos. The casino's theme is based on a spaceship piloted by a cyborg along with his friendly canine space companion. If that doesn't sound lovely enough, the online casino also offers equally ridiculous bonuses to keep players engaged.

Player engagement, in general, is a huge keyword for our experience with this online casino. The website looks great and the theme isn't annoying yet immersive. For example, we were quite surprised to find a huge number of posts on the blog which contains several "adventure logs" of the casino's captain that inform players about recent changes to the platform.
When we come to the features, SlotV offers both online casino games and sports betting to its customers. The range of online casino games offered is not huge but it's carefully selected and covers quite a wide base.
Overall, we were extremely satisfied with SlotV and think it is one of the best new online casinos in India!
There are several aspects at SlotV that made us feel it was a great online casino and sportsbook. If we have to list the most impressive things about SlotV casino, they would be:
India-friendly payment methods supported
SlotV supports easy payment methods like UPI in India which makes depositing and withdrawing a breeze. Along with UPI, it also accepts VISA, MasterCard, and Maestro cards and netbanking. All these payment methods make it highly desirable for Indians to play on this online casino.

Great theme and style
Another very noticeable aspect of SlotV is its unique theme and design. The website is styled really well without overdoing it. Additionally, the theme is not just a gimmick and we were honestly surprised at the level of detail found in their blogs.


Innovative and fresh promotions


Lastly, SlotV also runs many innovative and fresh promotions for both new and regular players. These include tournaments, lotteries, and a wide range of bonuses. For players who are looking for great deals and value for their money, this online casino is a natural destination.
Now that we've covered the things that we love about SlotV, let's take a look at the aspects where we think it can improve:
A wider game selection


While the range of games make up a decent selection, there are still some categories that can use some new games.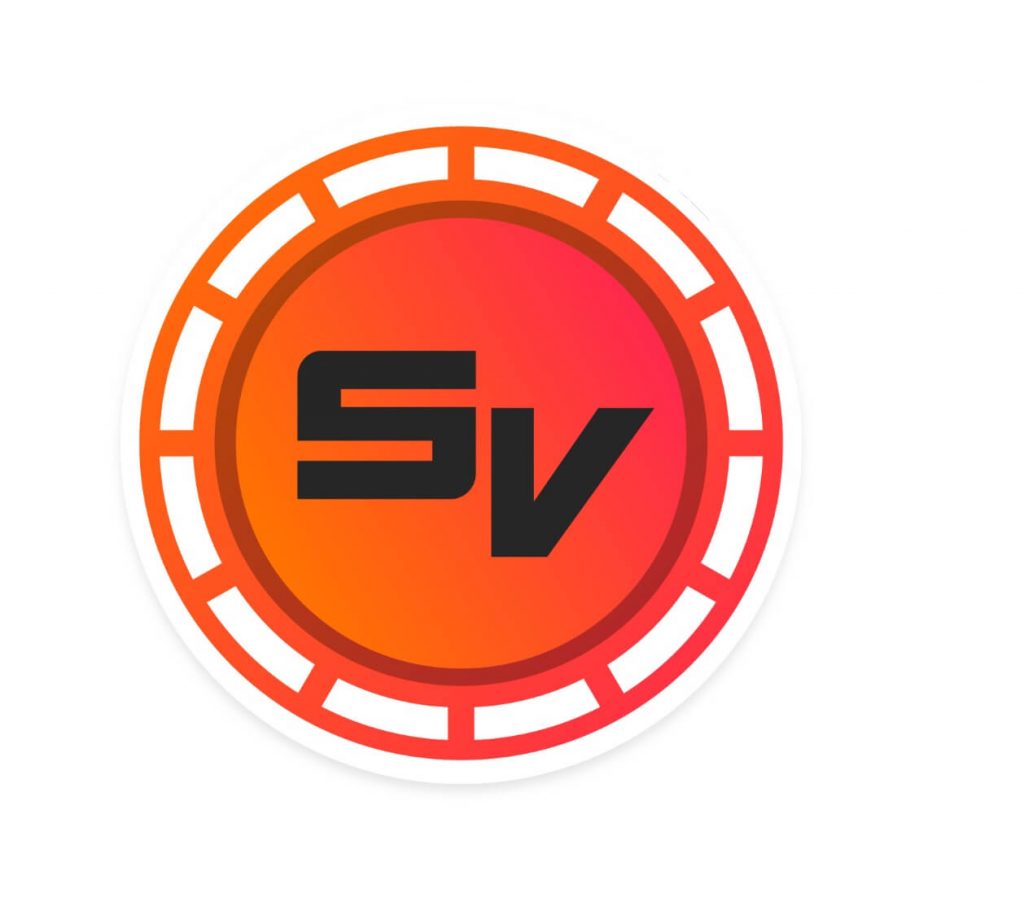 Who is SlotV Suitable for?
SlotV is a trendy new online casino in India that offers both casino games and sports betting. Given its wide range of features, it is natural that it would be a suitable option for many. However, we feel that SlotV would be particularly suitable for you if:
You are interested in both online casino games and sports betting.

You are interested in playing for the long-term and want to take advantage of interesting promotions and bonuses.

You enjoy unique themes and styles.
However, if we're being honest, SlotV is a pretty great option for any casino lover and we would fully endorse spending time at this online casino.
Frequently Asked Questions About SlotV
Game Providers That SlotV Works With
SlotV works with several leading online gaming studios and offers a powerful selection of games created by them. Some of the game providers that SlotV works with includes NetEnt, Play'nGO, and MicroGaming.
SlotV Online Casino offers several categories of online casino games such as slots, jackpot, live casino games, card games like Roulette and Blackjack, and video poker. All the games can be easily found in the game library which comes with a great navigation system.

In terms of size, the game library is decent albeit lacking a bit when it comes to card games. All the games are provided by leading game providers worldwide and are extremely high-quality. SlotV also allows you to play almost every game in "demo" mode so players have a decent opportunity to check out new games before playing with real money.
Overall, the online casino experience at SlotV is quite delightful. What's more delightful is the massive welcome bonus they offer to all new players who sign-up for the online casino.
Selection of Casino Games
The range of casino games at SlotV includes all the fav favorites such as Roulette, Blackjack, and Slots. There's plenty of variety when it comes to both RNG-based casino games and live casino games. In the game library, the games are grouped into the following categories: Popular, New Games, Slots, Jackpots, Live Casino, Tables, Video Poker, and Others.
While most of the games were the standard online casino games you find on most online casinos in India, we were pleasantly surprised by the unique games offered in the selection such as quite a large number of video poker variations and the fun unique games offered in the "Others" category.
In general, we were really satisfied with the range of games on offer. In the following sections, we take a look at how SlotV handles the most popular types of online casino games.
SlotV's Game selection rating: 4,5/5,0
One would assume that a game as important as Blackjack would have its own category at SlotV's game library but Blackjack games are actually found in the "Tables" category. To specifically look for only Blackjack games, we would suggest searching for it in the search bar.
However, in terms of variety, SlotV doesn't disappoint. It offers around 40 RNG-based variants of the game such as Free Bet Blackjack, 21 Blackjack, Multi-hand Blackjack, and VIP Blackjack. The live variants of the game can be found in the "Live Casino" category, with plenty of options by leading game studios like Evolution Gaming.
Like Blackjack, Roulette games can be found under the "Tables" category at SlotV. A fair number of variants such as European Roulette, American Roulette, and Roulette Diamonds are provided as well as several live casino versions of the game.
When it comes to online slots, SlotV offers a massive collection that spans several genres, styles, and features. Popular slots like The Book of Dead and Fruit Bonanza can be easily spotted in the game library. However, the library does contain many hidden gems waiting to be discovered too. Overall, we were more than happy with the slot selection at SlotV.
Jackpot games have their own section in the SlotV game library. Once you're in the right category, it's easy to see the jackpot offered by the games as it's displayed in the top right corner of the slot. Some of the popular jackpot games at SlotV are Joker Mega Millions, Master of Gold, and Solar King.
The live casino experience offered at SlotV is quite well-made. There's plenty of variation in terms of game choices - not only are there several options for popular casino games like Blackjack and Roulette, show-type games like Mega Wheel can also be found. However, the number of live casino games available are on the lower side and we hope SlotV will improve upon this in the future.
Rating for Live Casino; 4.5/5
In summation, SlotV is quite a delightful online casino. Here are some of the key features:
Great range of exotic games.

Decent mix of live casino games.

However, game library not optimized well.
SlotV Overall Online Casino Rating: 4,0/5,0
SlotV also comes with an online sportsbook that is quite decent, but to be honest, we were not that impressed. While the sportsbook does cover a wide range of games, there is a clear lack of focus on cricket markets, which is highly problematic for an online sportsbook in India.
SlotV's sportsbook looks like any other online sportsbook, but it seems to be lacking the features that its competition like Bet365 does. The theme of the sportsbook is also not as well done as the online casino and it feels a bit disjoint.
Football seems to be the primary focus of the sportsbook with support for other sports like Basketball, Tennis, and Ice Honey. Additionally, players can also bet on some virtual games like FIFA.
Live betting is an integrated part of the sportsbook's experience with most sports offering multiple live betting markets. All the live matches can also be found on the homepage of the sportsbook.

From our experience, the betting experience was quite good. For live games, there was no live streaming video but a helpful dashboard with the latest stats from the game.
The only issue we can put a finger on is the lack of cricket markets. In India, most of the online betting action revolves around cricket and the IPL. We expect SlotV to course correct when it comes to the sportsbook and highlight the popular local sports here.
100% Bonus of up to ₹4,300
For those who prefer getting a welcome bonus for sports betting, SlotV has them covered. New players signing up on the platform can get a matching welcome bonus up to ₹4,300. Here are some more details about the betting bonus at SlotV:
The player has the option of choosing from a freebet worth 15 EUR, 30 EUR, or 50 EUR.

To become eligible for the betting bonus, the player needs to deposit an equal amount as their first deposit.

The wagering requirement for the freebet bonus is set at 25x on winnings.

There are no odds limitations for using the freebet bonus.
Overall, we feel that the betting bonus is fair but it should be represented a bit better on the site. Currently, it's really hard to avail the betting bonus for the average sports lover.

Rating of Betting Bonus - 4.5/5
SlotV's online sportsbook offers a good betting experience but it pretty much stops at that. The homepage seems quite plain and uninspiring. It is easy to find the top matches but there seems to be a serious lack of focus on cricket which is naturally highly-disappointing as an Indian.

In terms of markets though, there is not much to complain about. All sports come with both regular markets like outright winners but also exotic markets specific to the sport. Live markets are also abundant.

According to our research, the odds offered on the site are in-line with industry average, although some markets are slightly overpriced.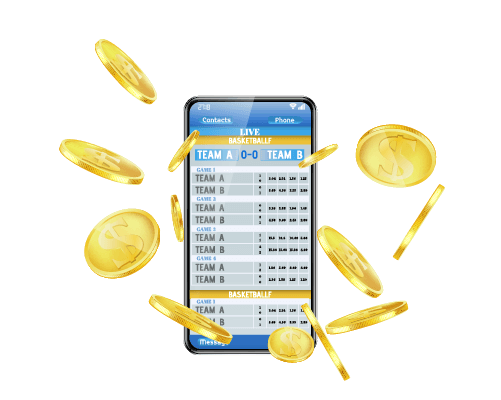 There are not really any breakout features in SlotV's sportsbook that impressed us, but the standard set of features provided is done well enough. Here are our thoughts on the best features of the sportsbook:
Daily hot combos


If you're the kind of person who's looking for the cheapest bets with the maximum returns, you might be interested in checking out SlotV's daily "Hot Combos." These bets are updated everyday and offer really great odds. Players can also take advantage of the "Comboboost" feature that boosts the odds up even further as a reward to the players.



Streamlined bet slip
The next notable feature of the sportsbook is, of course, its streamlined bet slip. The bet slip is situated on the left bottom corner of the screen, and pops up anytime you select a market to make a wager. The interface is very well-made and streamlined, and even beginners should have no problems using it.


Live match streaming and stats dashboard


For some sports, SlotV's online sportsbook supports live streaming video. However, this is mostly not applicable for sports with exclusive broadcasting rights. For them, SlotV offers a real-time dashboard that contains all the latest events from the match along with the score and other important information.
Summary of SlotV's Sportsbook and Betting Experience
Overall, SlotV offers a pretty solid sportsbook and a great betting experience. Although there could be some improvements made in terms of localization, such as focusing on cricket, it is still one of the better online sportsbooks available in India today.
Rating of SlotV's Sportsbook and Betting Experience: 4,5/5
SlotV's app and mobile experience
At the moment, SlotV does not offer a dedicated mobile app. However, the website is completely responsive and works on all mobile browsers like Chrome and Safari. Both the online casino and the sportsbook work great on mobile and offer full functionality.
App and mobile experience rating: 5/5
SlotV's Payment Options and Processes
When it comes to payment options, SlotV offers all the popular options such as credit/debit cards, e-wallets like MuchBetter and Skrill, netbanking, and UPI. We would highly recommend using UPI for payments at SlotV as it is the most convenient payment method available today. The open platform is supported by apps like PayTM and Google Pay that can be used to make the payments.


Payment options and processes rating for SlotV: 4,5/5,0
Customer service at SlotV
SlotV offers customer support over the live chat, email, and phone. Based on our experience, the customer support team was helpful in solving both technical and non-technical issues. We will recommend using the live chat feature that's built into the website to get the quickest response from the team. In case you're you want to write a more detailed query via email, you can reach the customer team at support@cslotv.com.
SlotV's customer support rating: 4,0/5,0
SlotV is a new online casino and sportsbook that has a few interesting features but is far from impressive. However, if you're looking for an interesting novel experience when it comes to themes, SlotV could prove to be a good destination.
Rating for SlotV: 4,5/5,0