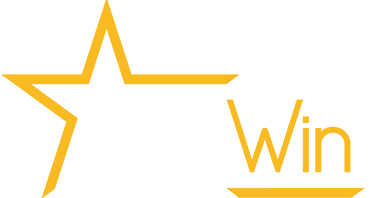 JeetWin is one of the best online casinos in India and provides an experience that is dedicated to Indian gamblers. The online casino calls itself the best online gambling casino in India and definitely provides an experience that backs up the claim.
Read this review to know more about JeetWin like the welcome bonus structure, the type of games available, and much more!
JeetWin Different Welcome Bonuses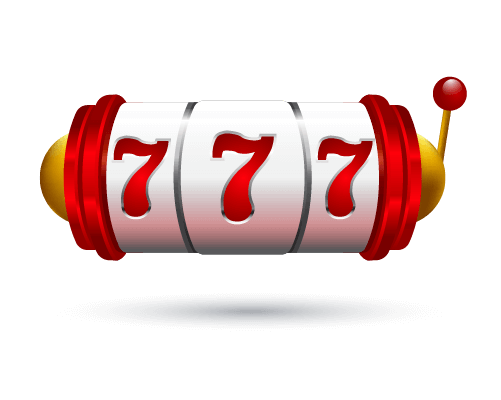 Start your online casino journey at JeetWin with a welcome bonus of up to ₹20,000!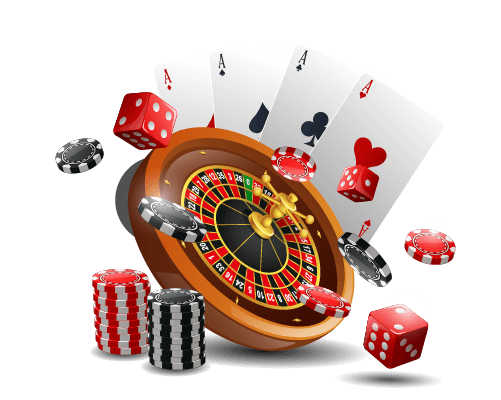 Get a live casino bonus that is matched 100% to your initial deposit up to ₹5,000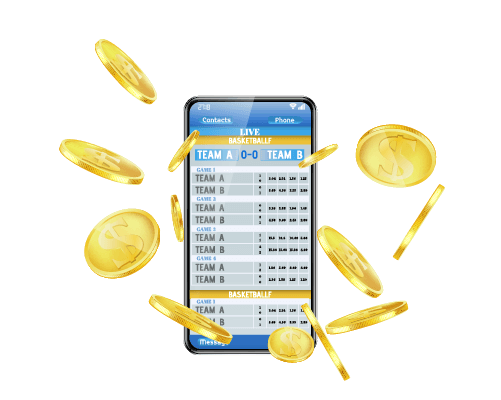 Get a weekly cashback of 5% on your losing bets at JeetWin's sports betting platform!

Wide range of games
Nice design
Great live casino
JeetWin calls itself the "#1 Online Gambling Casino in India" and for good reason! They have a huge variety of games that not only cover all the major attractions of an online casino like Baccarat, Roulette, Blackjack, Andar Bahar, and more!
Operating under a Curacao Gaming Commission license since 2017, JeetWin provides a casino experience that is regulated, fair, and transparent. The live section of the online casino has professionally trained dealers who make every game exciting and fun.
Some of the major game providers in the world such as NetEnt, QuickSpin, SBOBet, Playson and more feature on JeetWin and they also develop their own casino games such as Bollywood Diva which are found exclusively on their platform and nowhere else.
With a great welcome bonus structure, regular promotions, and a highly responsive customer care team, JeetWin just might be one of the best online casinos made exclusively for Indians!
Payment options: PayTM, PhonePay, UPI, AstroPay, Neteller, Skrill
Accepts Indian Rupee: Yes
Casino games offered: Slots, Jackpots, Table Games, Live Casino
License: Curacao Gaming Commission
Support: 24/7 through E-mail, Live chat
JeetWin is a great online casino that comes with several positives. Here are some of the most important bullet points about what's good:
Highly localized for Indian audiences
It's very clear within a few minutes of playing on JeetWin that it has been significantly localized to cater to the Indian audiences. Along with offering games like Bollywood Diva (based on the likeness of Sunny Leone), the online casino also offers numerous Indian-based live casino games such as Andar Bahar and Teen Patti.


Good user experience and design
The web and mobile experience on JeetWin is great, thanks to the effective design of the platform. It does not compromise on functionality while providing a visually attractive design that keeps users drawn in for hours.

JeetWin, like all online casinos, is not perfect and there are a few things wrong with the platform which can be improved. Here's one major area where the platform can improve:
Unified sportsbook


The current sports betting system at JeetWin works, but barely. The betting experience feels disconnected and complex. If the brand came out with its own native sportsbook, it would definitely improve the betting experience significantly.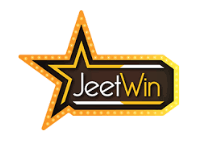 Who is JeetWin Suitable for?
JeetWin is a great online casino with a less-than-great sports betting platform. It can be the ideal online gaming platform for you if:
You enjoy playing India-based live casino games like Andar Bahar and Teen Patti.

You are not heavily interested in sports betting.

You enjoy playing exclusive slots.
Overall, the online casino experience at JeetWin is pretty great with some unique experiences that other sites cannot match. However, the sports betting system needs some reworking in order to make it a truly complete platform.


Frequently Asked Questions About JeetWin
Game Providers That JeetWin Works With
JeetWin works with some of the best game providers worldwide, both when it comes to their online casino and their sportsbook. Some of the top game providers that JeetWin uses include MicroGaming, NetEnt, Pragmatic Play, and several more.

In terms of sportsbook, JeetWin works with 9Wickets, UG Betting, BTI, and more.
So, what makes JeetWin a worthy online casino?
Well, there are many things right with it. For example, the design and user experience of the platform is very well-designed and offers one of the smoothest experiences  out of all the online casinos on this site. Its game selection is really huge, with some exclusive games available too, and its live casino section is excellent too.
With that being said, it's not perfect.
Let's take a deeper look at the different aspects of JeetWin's online casino.
Selection of Casino Games
JeetWin provides an excellent online casino experience and a wide range of casino games such as many variants of Blackjack, Roulette, and Poker. You can also find a number of online slot machines on JeetWin such as Jungle Spin, Warlords, Four Treasure, and their own slot machine, Bollywood Diva!
There is also a very good live casino section on JeetWin where you can play games like Teen Patti, Roulette, Andar Bahar, and Blackjack with real dealers through live streaming video to simulate the total experience of a real casino.
The JeetWin Casino is great for both new and seasoned gamblers. The Curacao Gaming Commission regulates all the casino games and ensures that every player has a fair chance to win in any of the casino games provided in the game.
Lastly, JeetWin also allows its players to play a lot of its casino games with credits and not real money which means you can test out a new game without putting up any money at all!
JeetWin's Game selection rating: 4,5/5,0
One of the most played games at casinos all over the world is Blackjack. It has a rich history as a table casino game and almost everyone who likes to play at casinos regularly has probably played this game that originated in 18th century France.
Like every major online casino, Blackjack is prominently featured in JeetWin too. You can play a number of Blackjack variants such as Blackjack Classic, Blackjack High Limit, Single Deck Blackjack, and also Live Blackjack.
The game of Roulette is an exciting attraction at most casinos in the world and has earned its prominence due to the simplicity of its rules and the relatively high chance of winning for most players.
At JeetWin, you can find a number of variants of Roulette such as American Roulette, French Roulette, European Roulette, Roulette Professional Series, Live Roulette and more. All these games are regulated and made by professional gaming companies which means they're completely fair and transparent. Click on the button below to start roulette at JeetWin today!
JeetWin has one of the biggest collection of slot games that you can find in online casinos in India. There are literally hundreds of slot games available from all the major online slot game makers. JeetWin also has some slot machines that are exclusive to them such as Bollywood Diva which features Sunny Leone! Click on the button below to explore the huge number of slot games waiting for you at JeetWin!
JeetWin has one of the biggest collection of slot games that you can find in online casinos in India. There are literally hundreds of slot games available from all the major online slot game makers. JeetWin also has some slot machines that are exclusive to them such as Bollywood Diva which features Sunny Leone! Click on the button below to explore the huge number of slot games waiting for you at JeetWin!
Other than playing regulated casino games, you can also play live casino games on JeetWin with trained professional dealers via live streaming video. The live casino section of JeetWin features a number of games with Roulette, Andar Bahar, and Baccarat being the most prominent games.
You can also play other games like Blackjack, Dragon Tiger, and Teen Patti. JeetWin brings the thrill of the live casino experience to you anytime and anywhere! Click on the button below to explore the live casino games on JeetWin.

Live casino rating: 4/5
Overall the online casino experience is really great. The game selection provided is good enough to keep players engaged for hours and the addition of the exlcusive JeetWin games only help. The welcome bonus might not be the most generous bonus in the world but it is still pretty great. The live casino section is particularly well-done and it is the best aspect of JeetWin's online casino.
JeetWin Overall Online Casino Rating: 4,5/5,0
Sports Betting at JeetWin
While JeetWin does allow players to bet on sports through their platform, the sportsbook is probably the weakest link in the platform.
The problem with sports betting on JeetWin is that there is no native sportsbook provided on the site. Instead, players have to use intermediaries when placing bets on JeetWin.
Even though the three different platforms do perform a decent number of markets for a wide range of sports, JeetWin's interface can be a bit confusing to new players. It is better to use a dedicated sports betting site like 10Cric or Betway if you're truly interested in betting on sports.
If you're a casual better and want something that's integrated well with an online casino, JeetWin's sportsbook can still be a decent option but overall, there's a lot of room for improvement when it comes to sports betting and JeetWin.
The sports betting section of JeetWin is different from the other sportsbooks covered on this site. Instead of offering a reliable native platform for taking bets, JeetWin lets its users get access to multiple sportsbooks.
There are both good and bad aspects to this. On one hand, having multiple sportsbooks is useful in case you're looking for something specific. For example, 9Wicket's sportsbook is much better suited for cricket than the United Gaming sportsbook. However, using an external sportsbook feels much less immersive than the sportsbooks available on other sites like 10Cric and Royal Panda.
All new players signing up on JeetWin can take advantage of a betting bonus which offers a cashback to a limit of ₹15,000. Here's how the betting bonus at JeetWin works:
Register an account on JeetWin

Place a bet using the BTI sportsbook

If you lose your bets, JeetWin will credit 5% of your losses back as cashback up to a limit of ₹15,000 every Monday.
The betting bonus resets every week and you get a cashback for every week you place a bet using the BTI sportsbook at JeetWin.
Rating of betting bonus: 2.5/5
The betting experience at JeetWill will depend on the sportsbook you use while placing bets. For example, the betting experience at BTI and UG will vary. It is better to take a look at all the different options available at the site before making your decision on which one to use.
However, the benefit of having multiple sportsbooks is that you can get access to a wide range of sports and a huge list of betting markets.

Overall, the betting experience at JeetWin feels disjointed and confusing. A unified approach to the sportsbook would have served better; in this case, the problem is that the user is provided with too many options which can lead to many beginners getting overwhelmed.
Individually, all the sportsbooks have their own advantages and strengths but the lack of a unified native sportsbook is very disappointed.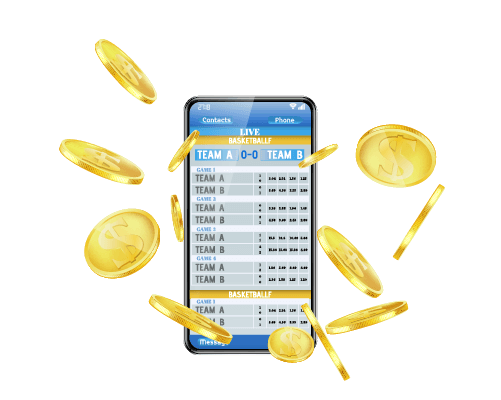 Even though the betting experience is kind of lackluster, there are some redeeming features available.
Multiple sportsbooks
This can be a hit-or-miss depending on how you look at it. In one way, JeetWin allows you the chance to play on six different sportsbooks using one central account. However, it is also frustrating that there is no centralized platform to process the bets.


Cashback every week on losses


If you bet on the BTI sportsbook, you can avail of the sportsbook betting bonus where 5% of your net weekly loss is refunded to you as a cashback every Monday.
Summary of JeetWin's Sportsbook and Betting Experience
To be completely honest, the betting experience at JeetWin could be much better if there was a single branded sportsbook that supported all the features available. Instead, you're left with a platform that offers too many choices to the user, and not in a good way.

If you are a serious punter, you're better off avoiding the sportsbook and using only the well-designed online casino section. A better sportsbook for you would be something like 10Cric.
In case you're a casual better who enjoys the thrill of supporting your favorite EPL team or IPL team occasionally, you can give sports betting at JeetWin a try.
Rating of JeetWin's Sportsbook and Betting Experience: 2,5/5
JeetWin's app and mobile experience
JeetWin has a dedicated app for both Android and iOS users that allows you to access all the features of the online casino on any device. You can play more than 1,000 casino games on the JeetWin app anywhere and at any time. The app comes with an intuitive UI and special attention has been paid to ensure the app is secured and safe.
App and mobile experience rating: 5,0/5,0
JeetWin's Payment Options and Processes
JeetWin offers a huge number of payment options with a very streamlined process. What makes JeetWin really great when it comes to payment options is that they provide a number of different payment channels like PayTM, PhonePay and UPI that are really easy to use for Indian players.
The minimum amount you can deposit will depend on the payment channel you chose but the lowest you can deposit is ₹1,000.



Payment options and processes rating for JeetWin: 5,0/5,0

Customer service at JeetWin
When it comes to providing customer service, JeetWin does pretty good. You can get customer service through many channels such as live chat and email. Additionally, JeetWin also has social media presence on almost every major platform which makes getting in touch with them really easy.
The email address for JeetWin's customer support is support@jeetwin.com.
JeetWin's customer support rating: 4,5/5,0
Overall, JeetWin offers a great online casino experience for players in India with a great game selection and awesome features. Click on the button below to get started with your online gambling experience at JeetWin!
Rating for JeetWin: 4,5/5,0